Geraldine James plays Gwendolen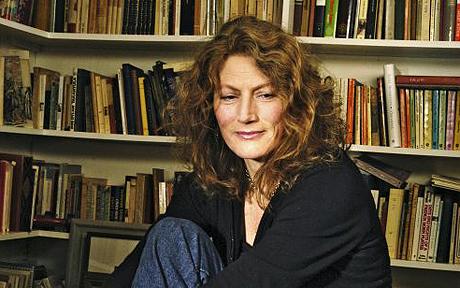 Star of stage and screen Geraldine James has had a truly wide-ranging and successful
career playing a variety of leading ladies.
Here she talks about her latest role, playing the irascible Gwendolen and why she wasn't
afraid to take on a character much older than herself.
Can you tell us about the character you play?
"Gwendolen is a rather irrational old bag, who lives in a big house in Notting hill Gate.
She's led quite a lonely and tragic life and has a peculiar young man called Mix living in
her upstairs flat as her lodger. She hardly ever sees him but generally prefers that
arrangement as she finds him a bit of a nuisance.
"Gwendolen isn't very friendly and never really smiles. I would describe her as prickly,
almost like a hedgehog. If anybody comes near her she rolls herself up in a ball, in order
to make herself as unwelcoming as possible. Her friends will naughtily ask her why she
never got married, when its very obvious that no one would go near her with a barge
pole because of how frightful she is.
"I have known a few old women who have felt the need to protect themselves with this
front because they feel so vulnerable."
Did you draw inspiration from these people?
"Absolutely, someone not a million miles away from my own family who is not with us
anymore, was incredibly lonely which then turned into eccentricity which is inevitable
when you have nobody else to talk to except from yourself. And when all you can talk
about is yourself, you lose interest, she was no longer interested in the world, she never
watched television, she might have listened to a crackly old radio, but it would all be stuff
that she hasn't kept up with."
What was it like playing someone like Gwendolen?
"Fascinating, but also quite terrifying as she's a lot older than me. I'm often my own
worst enemy because I like to take on roles without knowing if I can do them or not, I
don't like doing things I have done before. Of course there are actresses, who are older
than me, that could have done this role but it was quite a demanding part and you just
get tired as you get older, but playing a character that is older, how far do you go? And
how do you make it convincing on camera? The make up and costume certainly made it
easier for me to get into the mind-set of an older woman."
Did you read the book?
"When I first met Adrian Hodges and Neil Zieger we spoke about how on earth we were
going to do this and why they wanted me to do it. I said 'Do you think I should read the
book?' and Adrian said 'Yes I think you should, because I can only put in so much'.
"It helps me flesh out the character. When you're writing a book you have to create all
the images for the reader because they are not seeing anything. You get an amazing
amount of information and even that's only 'she walked down the road bravely, heart
beating fast inside, she was so nervous about seeing him' the adaptor is only going to
put in the script, 'she walked down the road'. If I've read the book and know the smaller
details then hopefully audience will also see that as well.
"In the book I underlined a line Gwendolen said 'the more I know people the more I like
books' and I just thought that it was such a brilliant thing to say about the character. I
asked Adrian if we could just get that line in because it tells us so much about her
nature. The book gives you little bits of food to feed off in the creation of the character
and sometimes you need all the help you can get with that.
"Adrian was extremely patient with us all constantly going, 'oh well it said in the book'
and I know for a fact that it can be extremely trying when a writer's finalised their script
and you have some actor saying 'but in the book'!"
How were you scenes with Luke Treadaway?
"He was so frightening it was extraordinary being alone in that house with him; I really
think he is a fantastic actor. It was lovely working with him because he is what I call a
100% actor, he was Mix all the time – when he's there he is absolutely there. He was
very good, and he knew what he was doing, I loved working with him."
Have you ever worked in Ireland before?
"I have indeed. My mother was Irish, so it's always been very difficult for me to work
in Ireland because I keep slipping into the Irish accent! We were based quite close the
coast which was lovely, I just feel so at home there. "
What else are you up to at the moment?
"I am playing an Irish woman in a film about the last year of Diana's life. I'm playing
Diana's acupuncturist, so I'm back in the land of the Irish and learning how to give
acupuncture, and will very soon be filming a scene where I am sticking needles into
Naomi Watson's foot, which should be interesting!"
Geraldine's previous credits include: The Girl With The Dragon Tattoo, Sherlock Holmes:
A Games of Shadows, Arthur, Made in Dagenham, The Last Enemy and The Amazing
Mrs Pritchard.